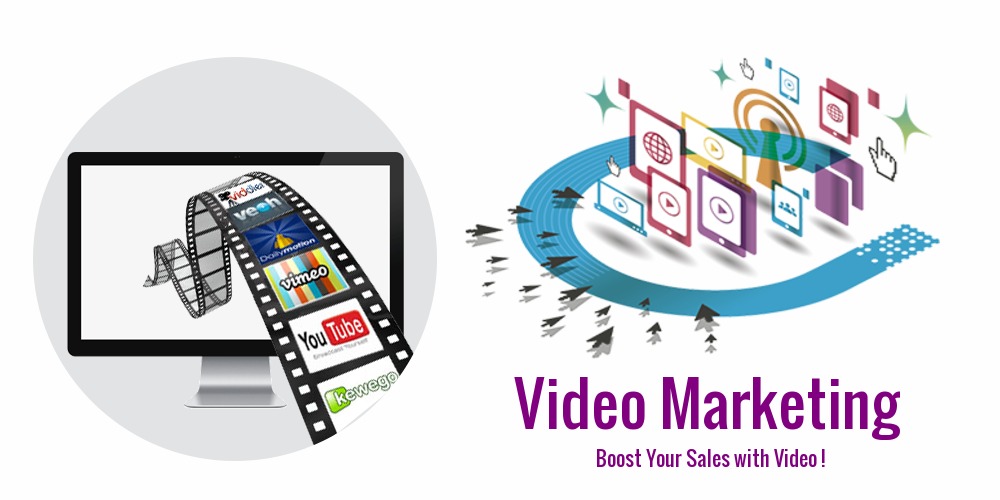 It is no longer a secret that the usage of video in the fields of content marketing has been on a constant rise and it certainly is not a tactic that should be ignored or taken lightly. In fact, YouTube has emerged as the second largest search engine after Google and even though video marketing has always been on the pavilion but if the truth is told then it deserves the front seat in the plan of content marketing.
Here we present a few reasons to prove that video marketing is the star player in the game of content marketing.
First of all, including videos into the efforts of content marketing will undoubtedly improve the overall performance of SEO. According to a famous magazine, if a video is included on the website then the chance of appearing on that website on the front page of Google search results gets enhanced by 53 times.
Stronger Consumer Attention:
Videos have proven their worth in demanding for the complete attention of the consumers compared to any other mediums. And even though in midst of all these if some call it a content-overload for consumers, but the key always lies with capturing attention. Because if you plan to grow your attention economy then you will have to steal it from the others.
We all have heard that visual content are highly engaging and when it comes to videos, it holds no exception. So, if you are thinking to plan out your next week's social networking uploads then this time consider videos in your list and see the outburst of responses as video audiences are approximately ten times more than other audiences who enthusiastically engage, comment, embed, and share.
More Video-favoring Technologies:
The consumption of videos has increased rapidly because of which more technologies are focusing towards the favoring of the video marketing. From the biggest platform of Facebook and Twitter, it is clearly evident that videos in one's news feed demand more attention than the normal status or link updates.
Greater Optimization Opportunities:
The optimization opportunities offered by videos are much user-friendly than that compared with the text-based contents. The biggest reason behind these is the fact that videos in itself include loops through which you can easily determine the number of times those videos were replayed, shared or watched.
On an average, approximately 65% of viewers watch more than half of the but it can never be said the same for the text-based content. So if you are planning on spreading a message then guess who can help you better? Of course, it is the video mode who can be your damsel in demise.
Better Email Click-Throughs
If you have been slaving over the same old email and still not getting the desirable results than for once try experimenting by including videos in the emails and truly you will be astounded by the results.
This is it. With these seven reasons speaks for themselves that ignoring video marketing is no longer an option for any business. Video marketing has earned its true respectable position in the society of digital marketing, so it's high time that it should get its fair share without any discrimination.